8 FAMOUS MODELS WITH RED HAIR
Writer:fashion Date:2017-8-9 4:09 Wednesday Categories:Fashion
See famous models with red hair
Models with Red Hair–In the modeling industry, having a rare hair color can make you stand out. And seeing that red hair is the rarest hair color found in nature, these redheads are certainly memorable. From Karen Elson to Kiki Willems, we rounded up eight of fashion's famous redheads for a fiery list of beauties. See the full roundup below and let us know your favorite in the comments.
LILY COLE
Lily Cole for Tiffany & Co. F/W 2008 Campaign by Michael Thompson
Age: 29
Nationality: English
Known for: Starring in campaigns for brands such as Tiffany & Co., Prada, Rimmel and Hermès.
Fact: Lily is very passionate about the environment. She works with multiple companies on promoting eco-friendly products.
KAREN ELSON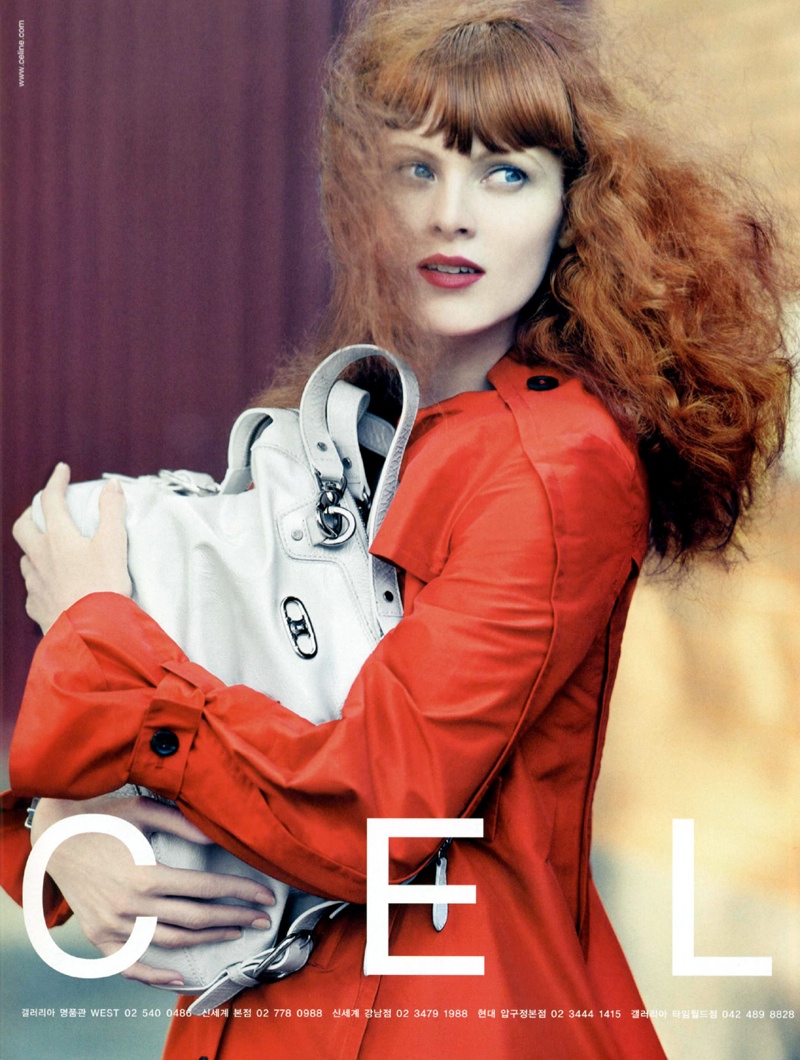 Karen Elson for Celine's spring 2008 campaign photographed by Bruce Weber
Age: 38
Nationality: English
Famous For: Arguably the most accomplished redhead model, Karen starred in campaigns for luxury brands like Celine, Louis Vuitton and Versace.
Fact: In addition to modeling, Karen is also a musician with two solo albums.
CINTIA DICKER
Cintia Dicker for Cintia Dicker Swimwear. Photo: Luiza Ferraz
Age: 30
Nationality: Brazilian
Famous for: Appearing in Sports Illustrated: Swimsuit Issue in addition to walking the Victoria's Secret Fashion Show.
Fact: Cintia acted on the Brazilian soap opera 'Meu Pedacinho de Chã'. She also launched her own swimwear label.
JUDITH BEDARD
Judith Bedard by Chris Nicholls for Glow Magazine (2009)
Age: 31
Nationality: French-Canadian
Known for: Starring in campaigns for labels such as Guess, Chantal Thomass and Sonia Rykiel Intimates.
Fact: Judith speaks four languages
TIAH ECKHARDT DELANEY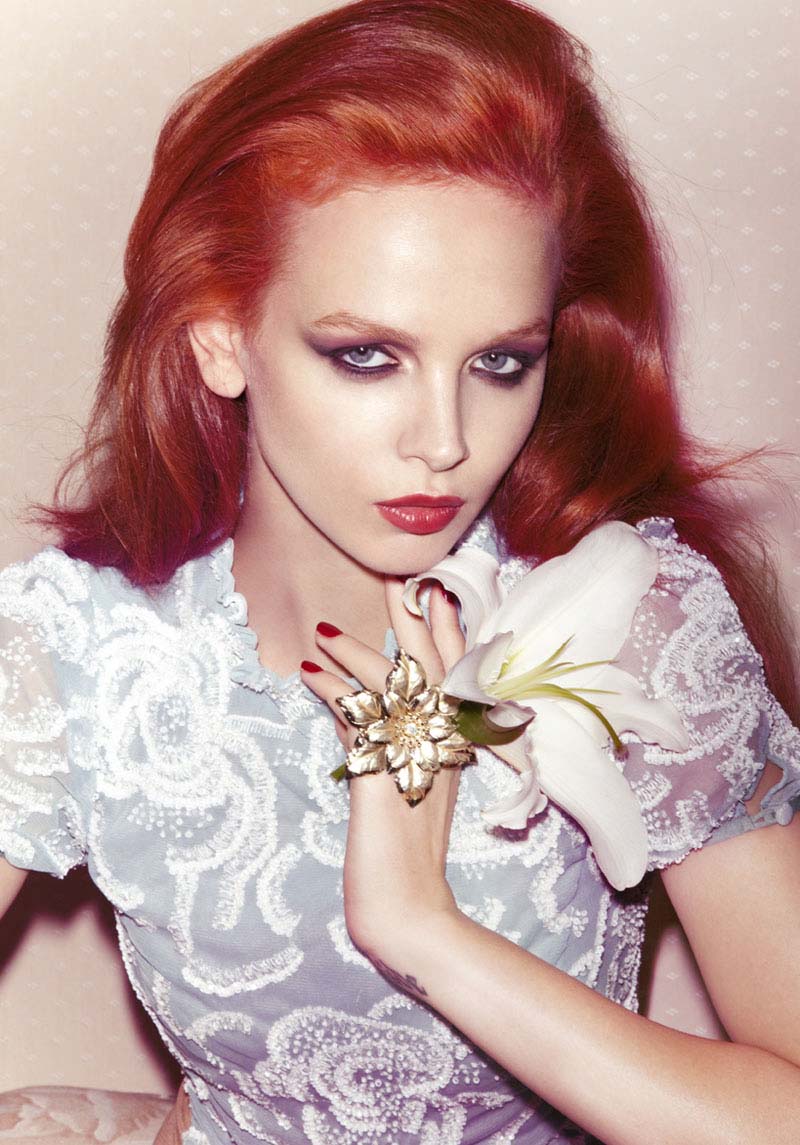 Tiah Eckhardt Delaney by Holly Blake for No. Magazine (2010)
Age: 31
Nationality: Australian
Known for: Modeling for lingerie brands and fronting campaigns for the likes of MAC Cosmetics and Iceberg.
Fact: Tiah has a lingerie blog.
KIKI WILLEMS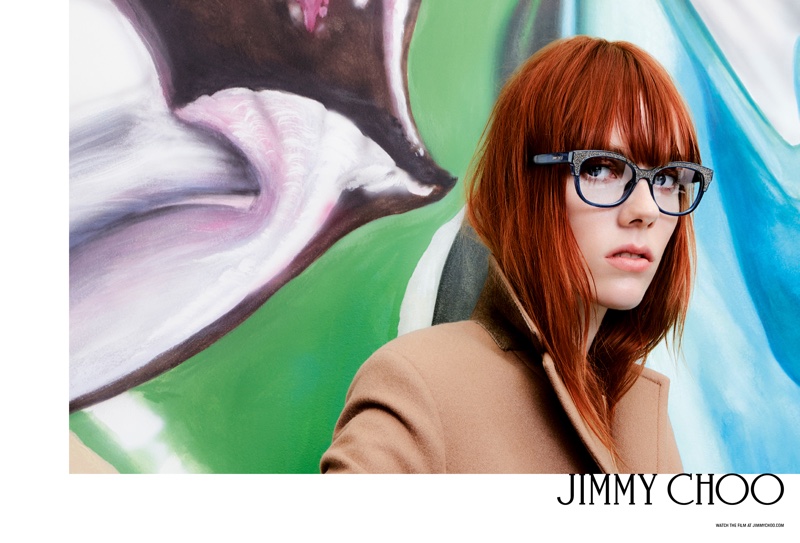 Kiki Willems for Jimmy Choo spring-summer 2017 campaign
Age: 20
Nationality: Dutch
Known for: Fronting advertisements for brands such as Saint Laurent, Zara, Valentino and Calvin Klein.
Fact: Kiki is currently dating male model Jonas Glöer. They have appeared in multiple Calvin Klein campaigns together.
JULIA HAFSTROM
Julia Hafstrom for Nasty Gal Lookbook (2013)
Age: 25
Nationality: Swedish
Known for: Starring in campaigns for brands such as Dior (Cosmetics), Tommy Hilfiger and MAC Cosmetics.
Fact: Julia made her runway debut at Prada's resort 2010 show wearing a shift dress.
MAGGIE RIZER
Maggie Rizer by Greg Kadel for Vogue Germany (2014)
Age: 39
Nationality: American
Known for: Fronting campaigns for brands such as Dooney & Burke, Versace, Fendi and Celine
Fact: Maggie is an AIDS activist; and was inspired to help the cause after her father died of AIDS when she was just 14-years-old.
Categories

New Posts

Hot Posts

Tag Cloud